Richardson Sales Performance Healthcare
Bringing Relevant Sales Solutions to Healthcare Professionals
Our Clients in This Industry
Richardson Sales Performance's Healthcare Sales Training Services
We've helped sales teams engaged in serving customers across various healthcare disciplines improve their performance and drive revenue.  Our customized training solutions work because they are relevant to your seller's world, offer strategies anchored in behavioral science, and are backed by a best-in-class training methodology to drive immediate results and support ongoing skill improvement.
Richardson Sales Performance's healthcare sales training solutions are recognized by several accrediting organizations including Training Industry and Selling Power, and we are a proud partner with LTEN, the life sciences trainers and educators network.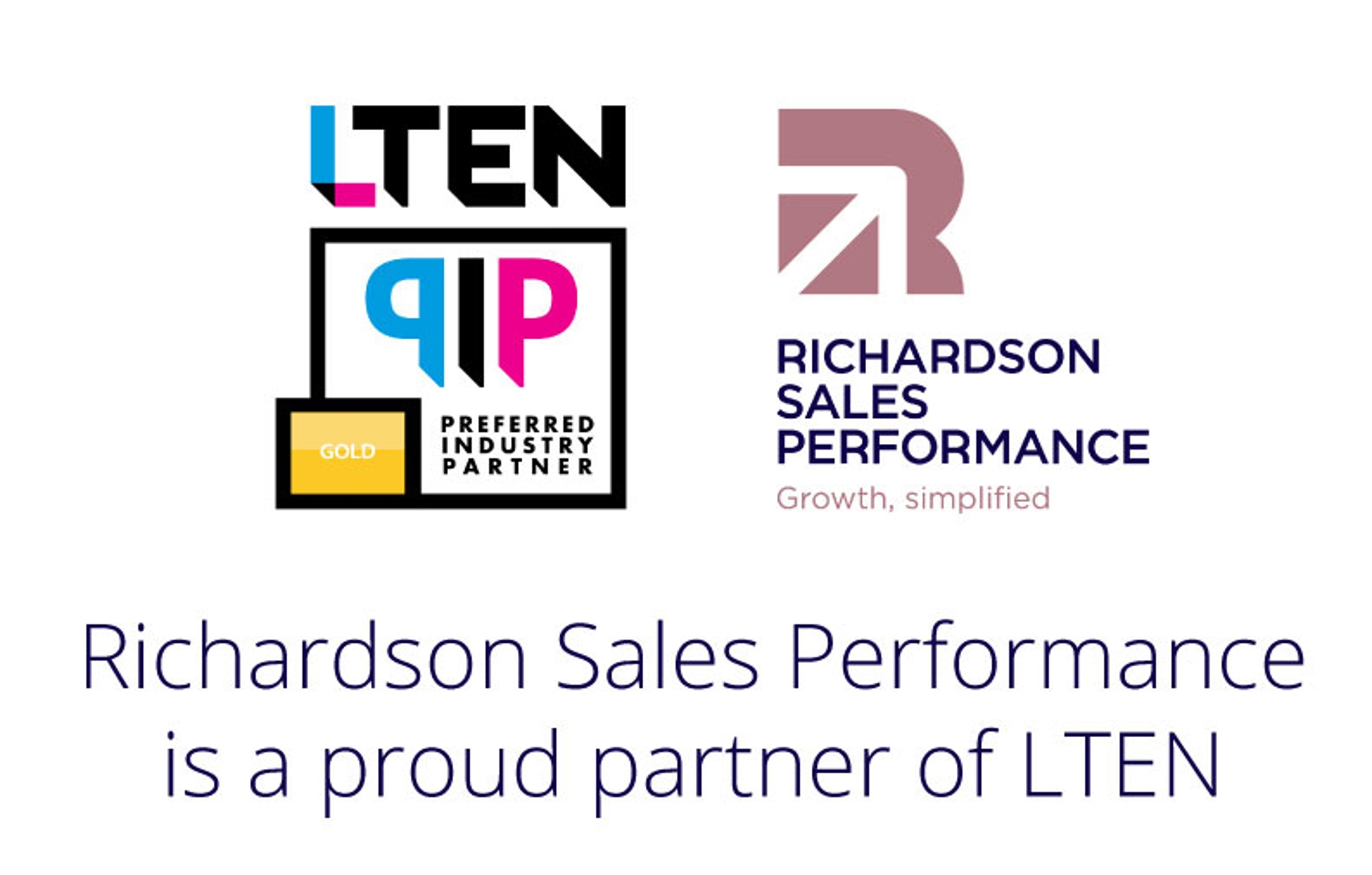 Understanding the Current State of Healthcare Sales
The circumstances of today have intensified the demands placed on healthcare professionals (HCPs), leading to a "rapidly growing imbalance between supply and demand for medical resources in many countries," according to The New England Journal of Medicine. This problem will likely persist as "diagnostic, therapeutic, and preventive interventions will also be scarce," continues the research.
Therefore, sales professionals need to rethink their approach in selling to over-worked HCPs or HCPs returning to work who need solutions that address immediate challenges.
How Healthcare Sales Professionals Can Adapt & Thrive
The pace of disruption in the healthcare market has accelerated. Adapting to this environment means becoming more strategic about the design of a value proposition. Sales professionals need to isolate only the most relevant aspects of their solution and articulate value in a way that acknowledges current needs. Identifying the most pertinent benefits of a product or service means first understanding the specific challenges healthcare professionals face today.

However, understanding those challenges has become increasingly difficult. Whether virtually or in person, the frequency of communication between sales professionals and HCPs has become inconsistent and characterized by long periods of silence. The high-pressure environment of today allows almost no time to explore customer needs. Sales professionals are in the dark. Paradoxically, the dialogue between sales professionals and HCPs is diminishing at a time when HCPs are in the greatest need of new and effective healthcare solutions.
Current Challenges for HCP's
Three of the most pressing challenges we are seeing HCPs battling in today's environment are:
HCPs need solutions with rapid, "push-button" implementation: It's not enough to have a relevant solution. It must also be fast. HCPs need to know that the benefits of the solution can be realized when they need them. Sales professionals must adapt to this norm by articulating how their solutions can yield early results.
HCPs are busy and expect evidence-based selling: HCPs need the certainty of evidence-based solutions. Expectations to deliver solutions grounded in evidence are now amplified even more as HCPs expect representatives to provide information and guidance to increase clinical outcomes navigating uncharted territory. Sales professionals must draw a straight line connecting the value message and solution by demonstrating the validity, significance, and relevance of underlying clinical data.
HCP's Schedule is more limited than ever: intensified challenges of gaining access to HCPs today are largely attributed to the upheaval of the global pandemic and the rise of virtual engagement. Sales professionals need to tap into new skills not used in healthcare sales before. These skills include creating demand and stimulating the physician's interest in an effort to earn a call.
Selling Healthcare Solutions
Selling healthcare solutions means addressing HCPs that are increasingly inaccessible and have high expectations for interactions with sales professionals. Embracing this setting means developing an agile evidence-based approach to selling that works within the emerging regulatory framework of the industry while delivering focused messaging over virtual channels. While these changes appear restrictive, they also clarify the path forward. Sales professionals willing to adapt will be well-positioned to outperform competitors because they will offer a truly value-added experience.
Evidence-Based Solution Selling® Brochure
Discover the unique way we train healthcare sales teams to use clinical evidence to have more productive conversations with buyers
Download