Optimising Sales Training Outcomes
Selling skills are only as strong as the outcomes they deliver. Therefore, effective leaders seek sales training solutions that have measurable results. Knowing what to measure, however, means getting specific about business goals.
Developing this specificity is challenging because products and industries are changing with accelerating speed. Consider that the average annual growth in new product patents filed from 2010 to 2017 was double that of the entire period spanning 1980-2009, according to IFI Claims.
Similar change can be seen across industries. A nine-year study published in the Harvard Business Review found that many of the 600 companies surveyed suffered from what the researchers call the "acceleration trap." This trap is defined as a shared sense of defeat in the race to keep pace with change. Of those who had succumbed to this trap, 75 percent feel that the "company's priorities frequently change."
To overcome this trap and drive measurable results, leaders need to specify their strategy, then identify the set of skills needed to execute that strategy. While this solution is clear, many are unclear on how to translate this approach into an operational plan.
Here, we offer a solution to that problem with a four-level framework. This transformational model is designed to unfold in sequential order and solve the ROI challenge that is central to any sales training initiative. Further, this approach offers an agile method to quickly adapt to the constant changes in markets, customers, and business strategies.
Map Competencies to The Growth Strategy
Mapping competencies to growth strategies begins with identifying the business strategy, then identifying the skills necessary to achieve those goals.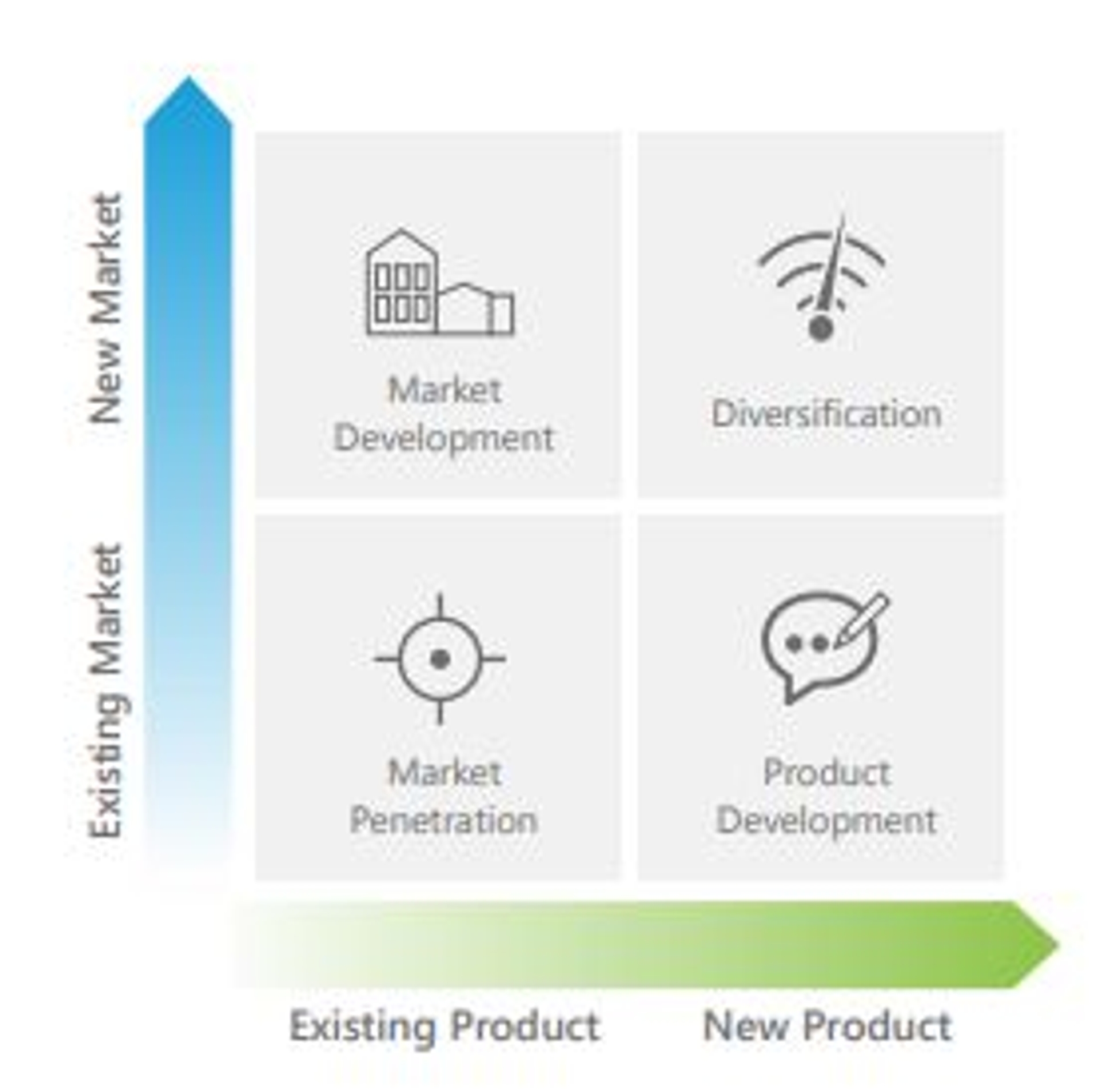 Applying weights to these goal-aligned sales metrics provides a prioritised set of competencies that are most relevant for professional development. As a result, alignment occurs between strategy formation and strategy execution. Taking the time to map competencies to business strategies immediately puts a team ahead of most competitors. Research from the Harvard Business School reveals that more than two-thirds of companies fail to align business strategies with individual business unit activities. This finding illustrates the common disconnect between intent and execution.
Taking the time to articulate specific business goals results in a more unified approach in which all levels of the business are in lockstep. This step also helps leaders evolve beyond existing metrics that do not serve their business goals.
Skills like accessing decision makers, value creation, opportunity qualification, risk management, and negotiation all influence common business goals.

Adapt Learning to the Individual
After high-priority competencies have been identified, it is important to adapt the learning content to the experience and knowledge level of the learner. The buyer's side of the table is becoming crowded with more stakeholders, procurement professionals, and decision makers. In response, more sales professionals are approaching opportunities as a team. In fact, research from Salesforce shows that 73 percent of sales teams believe that collaborating across departments is critical to their process.
However, those sales teams include professionals with different levels of experience. Therefore, sales training programmes need to deploy content in a way that acknowledges these differences. For many organisations, this means giving participants the opportunity to test out of competencies they already possess. This approach accelerates the learning process by delivering the training that participants need when they need it. As a result, learners often demonstrate broad-based buy-in early because they know that the sales training curriculum respects their valuable time.
To support this adaptive approach, the learning experience should incorporate "dynamic assessments" that provide a quick check of the learner's knowledge for a specific topical module. If they achieve a high enough score, they can move on to the next module without wasting valuable time. This approach creates an experience that adapts to the knowledge level of each individual.

Leverage Artificial Intelligence to Personalise Learning
An emerging capability of digital learning is the use of AI to personalise the digital learning experience. AI is uniquely suited to increase learning efficacy by remediating in real time as a learner navigates a lesson. AI also helps to minimise human bias in curriculum design by targeting skills that might be underrepresented in the coursework and testing.
Another powerful capability of an AI-powered sustainment plan is predictive analytics. Traditional sustainment frameworks are often rear-facing and serve only to report on what has already happened. With AI, leaders can better predict the participant's retention and comprehension of skills learnt. This insight offers new opportunities to refresh learning before skills start to attenuate. This function works by connecting several behavioural data points, which, in aggregate, illustrate how the learner is progressing through the content.
Leaders benefit from these capabilities not only in their drive to steer outcomes, but also in their ability to see how learners interact with the content. This data informs ways in which the training can be improved and therefore elicit more engagement from everyone. This capability far exceeds conventional "after the fact" survey responses.

Apply Skills to Real Selling Opportunities
The most effective training connects insights to interactions and real-world application in the field. In these cases, sales professionals continue to receive training as they traverse the rocky terrain of real selling challenges. The most effective solutions apply training concepts to pipeline pursuits by offering a collection of automated tools. For example, an automated sales conversation "prompter" is based on two factors:
The industry that the sales professional is selling to
The person (or people) whom they are selling to
Within CRM, a sales professional can access an "intelligent" conversation guide for a specific industry and role as they prepare for a meeting, or they can use them in real time as a sales call unfolds. Here, simplicity is key. As sales professionals become burdened with increasing non-selling responsibilities, it is important that these frameworks are economical. For many, a three-part structure is appropriate.
First, the conversation prompter helps the seller quickly identify key pain points within the customer's business. Second, they explore several possible reasons why that pain point exists. This step allows them to identify the appropriate drill-down questions and, eventually, the capability that is most relevant to that challenge. Third, the sales professional can use these details to automatically draft a follow-up letter that validates their understanding of the customer's business challenge.
The benefit of this three-part structure is that is can be applied to virtually any selling situation. It keeps the conversation and messaging aligned to what is most influential to winning the sale.
The Picture in Full
Effective and meaningful ROI measurement has long remained an immovable challenge to businesses that are considering a sales training plan. However, by using the above four-part framework, and the technology that makes each step possible, selling organisations can finally deliver training that is reflected in the balance sheet.
Get industry insights and stay up to date, subscribe to our newsletter.
Joining our community gives you access to weekly thought leadership to help guide your planning for a training initiative, inform your sales strategy, and most importantly, improve your team's performance.