Video: High-Stakes Consultative Dialogues
The buying experience has never been more complex, as buyers increasingly struggle with delays, inefficiency, and waste in the buying process.
In December of 2018, Richardson Sales Performance announced the launch of High-Stakes Consultative Dialogues, a program that introduces a new and advanced set of skills that allows sellers to respond to the emerging demands placed on them by buyers. In the video below, we outline the three essential capabilities for winning a high-stakes sale.
Getting alignment around both the decision to buy and the decision to buy from your sales team is harder than ever. To win today your sales team needs to proactively advance alignment around the customer's buying factors.
The High-Stakes Consultative Dialogues Training program is designed to teach your team the skills they need to drive alignment in their favor or steer things back when they get off course.
High-stakes consultative dialogues are sales conversations that have higher risk and higher potential for reward.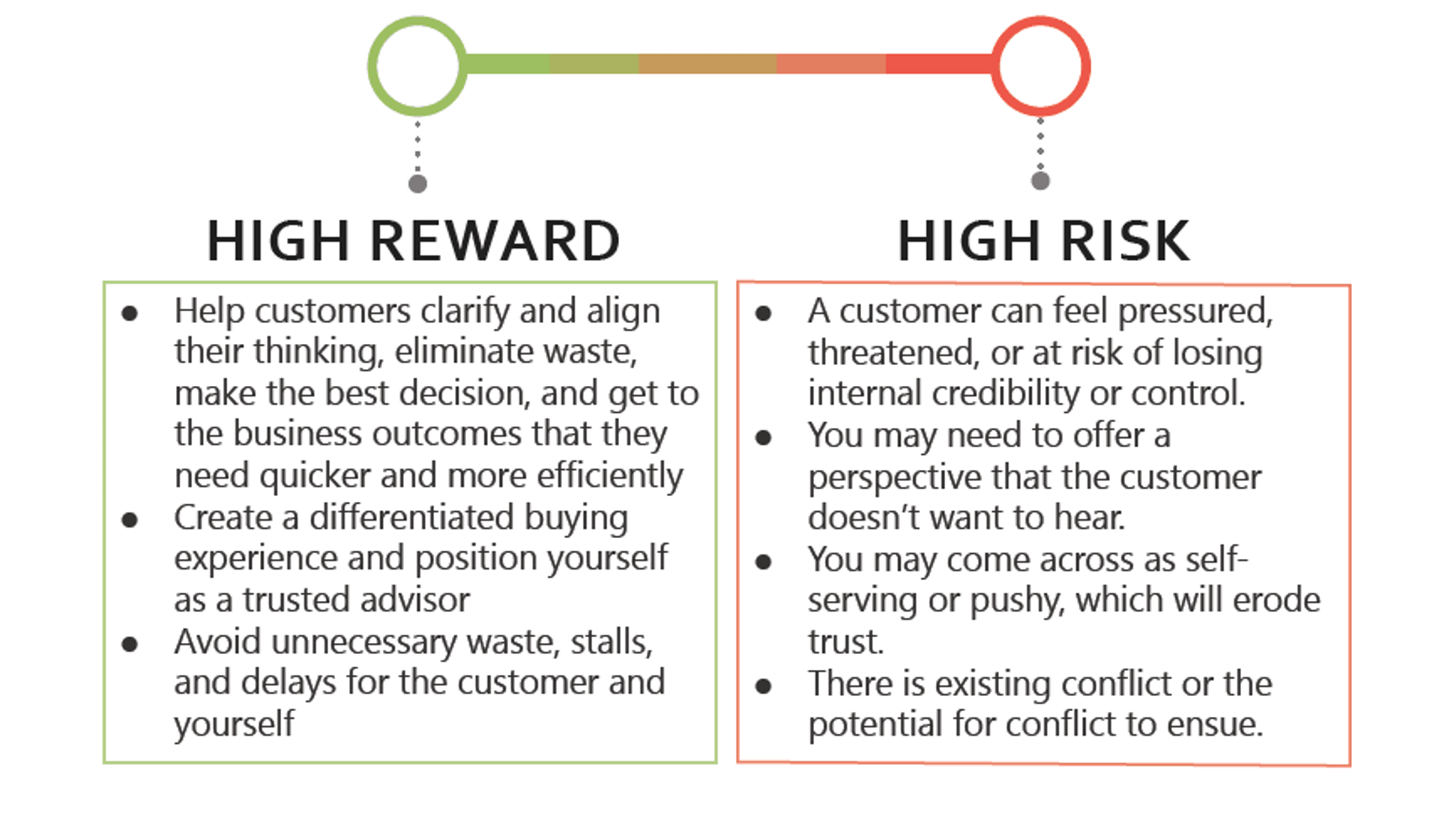 The opportunity for your sales team in helping the buyer navigate to this more dynamic iterative process of buying is that they become a partner to their customers. They can assist and bring new thinking to the buyer as they adapt their plan, improve their agility, and manage different dynamics that arise as stakeholders enter and leave the conversation.
Many people avoid high-stakes dialogues because of fear related to loss of control, potential failure, or damage to the relationship.
By developing the confidence, courage, and skills to reach the right decision makers, assert a perspective, and advance alignment. Your sales team can win more deals and ensure the best outcomes for your customers and your team.
To learn more about how you can build these important skills for your team click here to download our complimentary program brochure.
High-Stakes Consultative Dialogues Training Program Brochure
Build advanced sales skills to help your team manage high-risk, high-reward conversations with customers.
Download
Get industry insights and stay up to date, subscribe to our newsletter.
Joining our community gives you access to weekly thought leadership to help guide your planning for a training initiative, inform your sales strategy, and most importantly, improve your team's performance.