What Are The 5 Skills A Healthcare Professional Need To Finish Strong In 2019
The role of the healthcare sales professional seems to change daily. It's as if they wake up each day in a new level of their favorite video game; the game is the same but the complexity has increased. The number of (players) decision makers has increased and the metrics for winning the game have changed. So how do they win in this dynamic environment?
Healthcare Sales Research Results
The chart below shows the results of a survey of 600 global healthcare sales professionals reporting on what they need to be successful in 2019.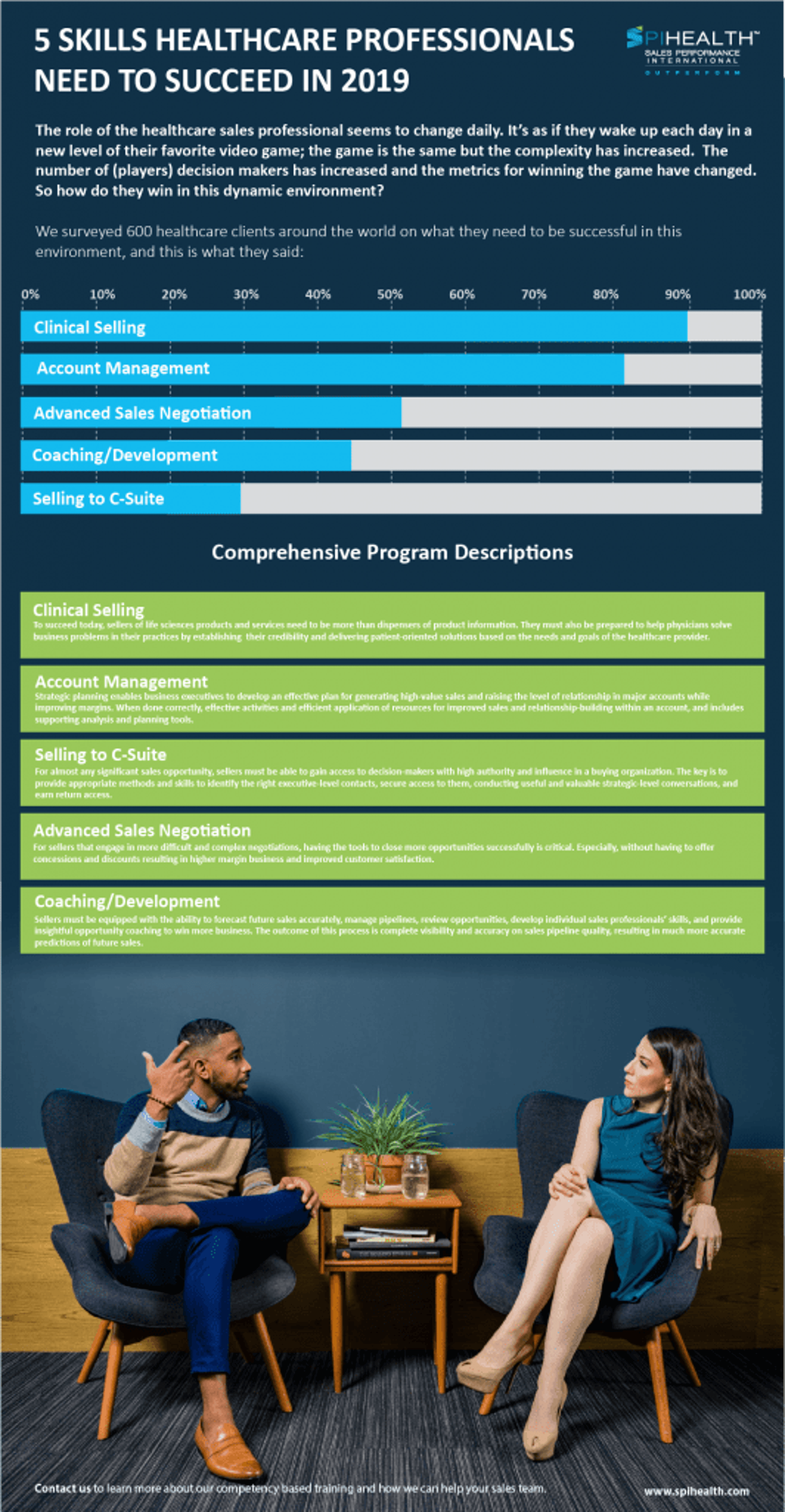 To learn more click here to download the eBook: How You Sell is the Last Advantage
Get industry insights and stay up to date, subscribe to our newsletter.
Joining our community gives you access to weekly thought leadership to help guide your planning for a training initiative, inform your sales strategy, and most importantly, improve your team's performance.