Defining Sprint Selling
What Is Sprint Selling?
Sprint Selling is an agile sales methodology that is highly responsive to change. This methodology embraces the constant volatility in sales by making that volatility the propellant that advances the pursuit. This agile approach allows for new, unexpected information from the customer to be leveraged and integrated by the sales professional earlier and more often; opening more opportunities for customer buy-in along the way.
The Sprint Selling methodology is built on three pillars, each designed to track progress and win deals.
Opportunity vitals and opportunity health: Opportunity Vitals are an objective set of criteria to measure progress. The Opportunity Vitals are pain, power, vision, value, and consensus. Opportunity Health is a way to measure the strength of each vital.
Selling Sprints: Selling Sprints are short bursts of activity that revolve around key moments in customer conversations. Each sprint should result in a mini close.
Agile Selling Skills: These critical skills give sales professionals the power and ability to leverage their natural skills and apply the Sprint Selling methodology more effectively.
The following diagram outlines the Sprint SellingTM framework which will be broken down in more detail in the following sections.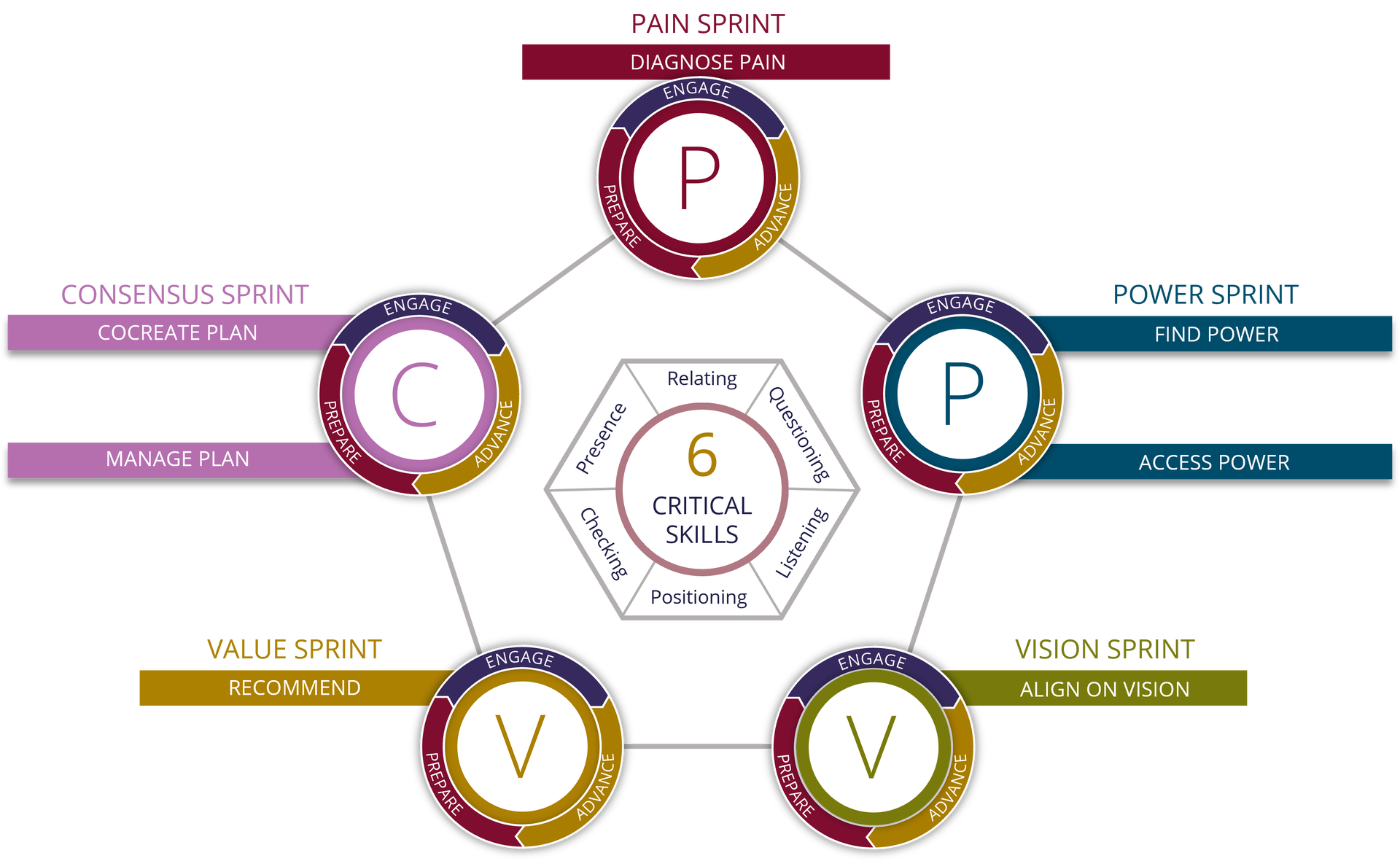 Opportunity Vitals and Opportunity Health
Opportunity Vitals are a set of objective criteria that work interdependently to help sellers navigate an iterative buying journey and increase their probability of winning. These vitals give your sales team a clear set of actions to guide their approach by mapping specific actions to discrete milestones that connect to your buyer's journey.
Having an objective set of vitals helps to measure progress against goals by assigning value and receiving an objective score.
The five Opportunity Vitals are pain, power, vision, value, and consensus.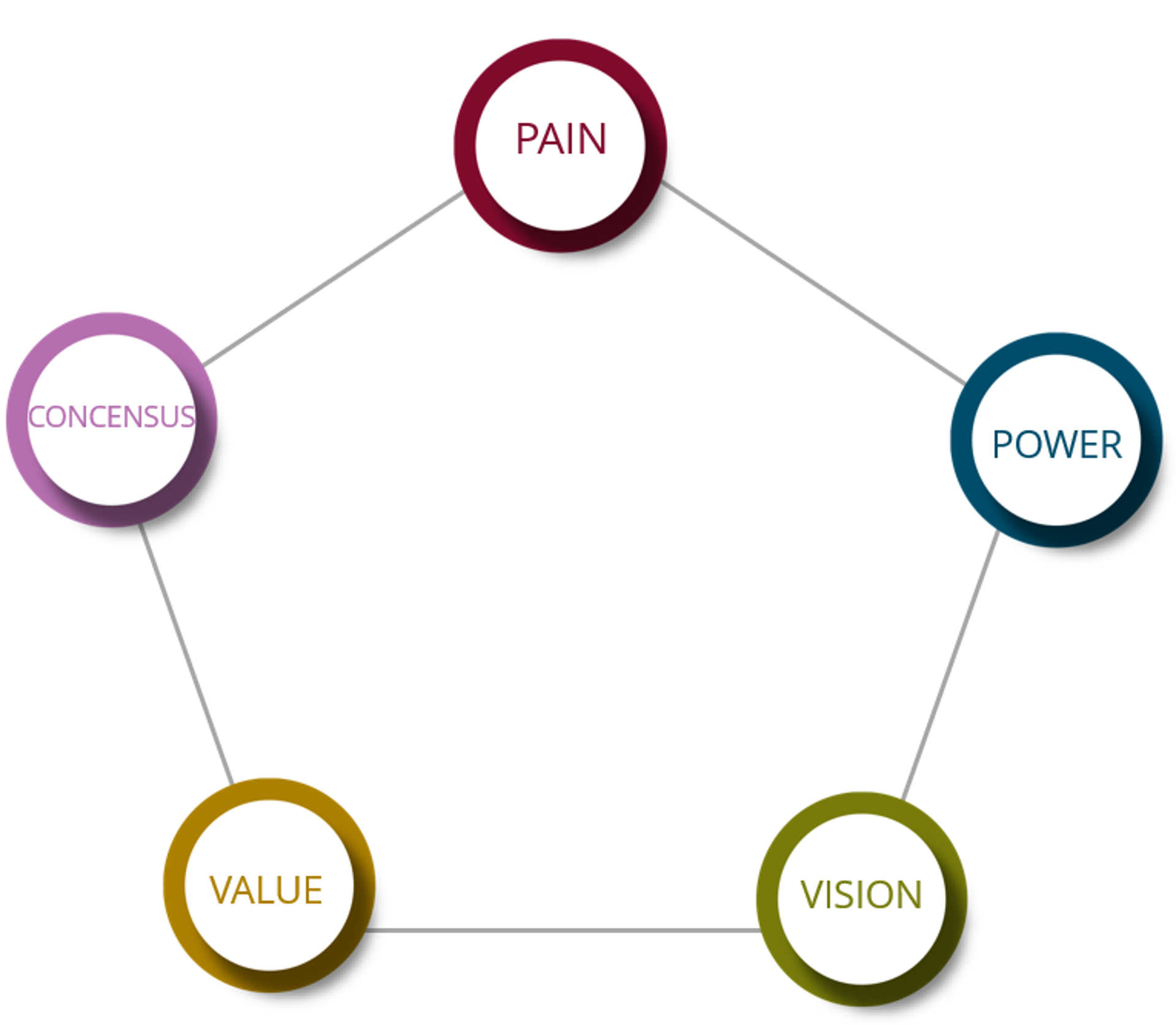 Opportunity vitals enable sellers to flex and stay focused on outcomes. With this approach sellers have more than a fixed set of actions to fulfill, they have a way to identify gaps preventing movement and a method for targeting critical customer information early.
Opportunity Health assesses a seller's progress against each vital by making accomplishments visible while clarifying the next steps. This assessment allows sellers to objectively track their progress within an opportunity. The scale flexes up and down as conditions change, prompting sellers to adjust based on what is happening with the customer ensuring they stay aligned, maintain momentum, and progress forward.
Opportunity Health increases sales agility by enabling sales reps to:
Assess incremental progress and incrementally adjust
Adapt to iterations in the customer's buying journey by adapting your pursuit strategy as changes occur
Work in agile sprints and adjust based on objective analysis
Conduct more objective and efficient opportunity reviews
Provide more targeted coaching and learning support to get things on track quickly
Objectively disqualify and adjust where to invest time
We've built a Salesforce native tool to make tracking progress against opportunity vitals easy for your team, learn more about it by clicking here.
Selling Sprints
When working in an agile sales process, sales professionals need a flexible and fast-moving framework to guide their actions throughout the sales pursuit. This cycle is called a Selling Sprint.
A sprint consists of three key actions—prepare, engage, and advance. When executed in the right order these actions result in a burst of activity that accelerates the customer conversation resulting in a "mini close."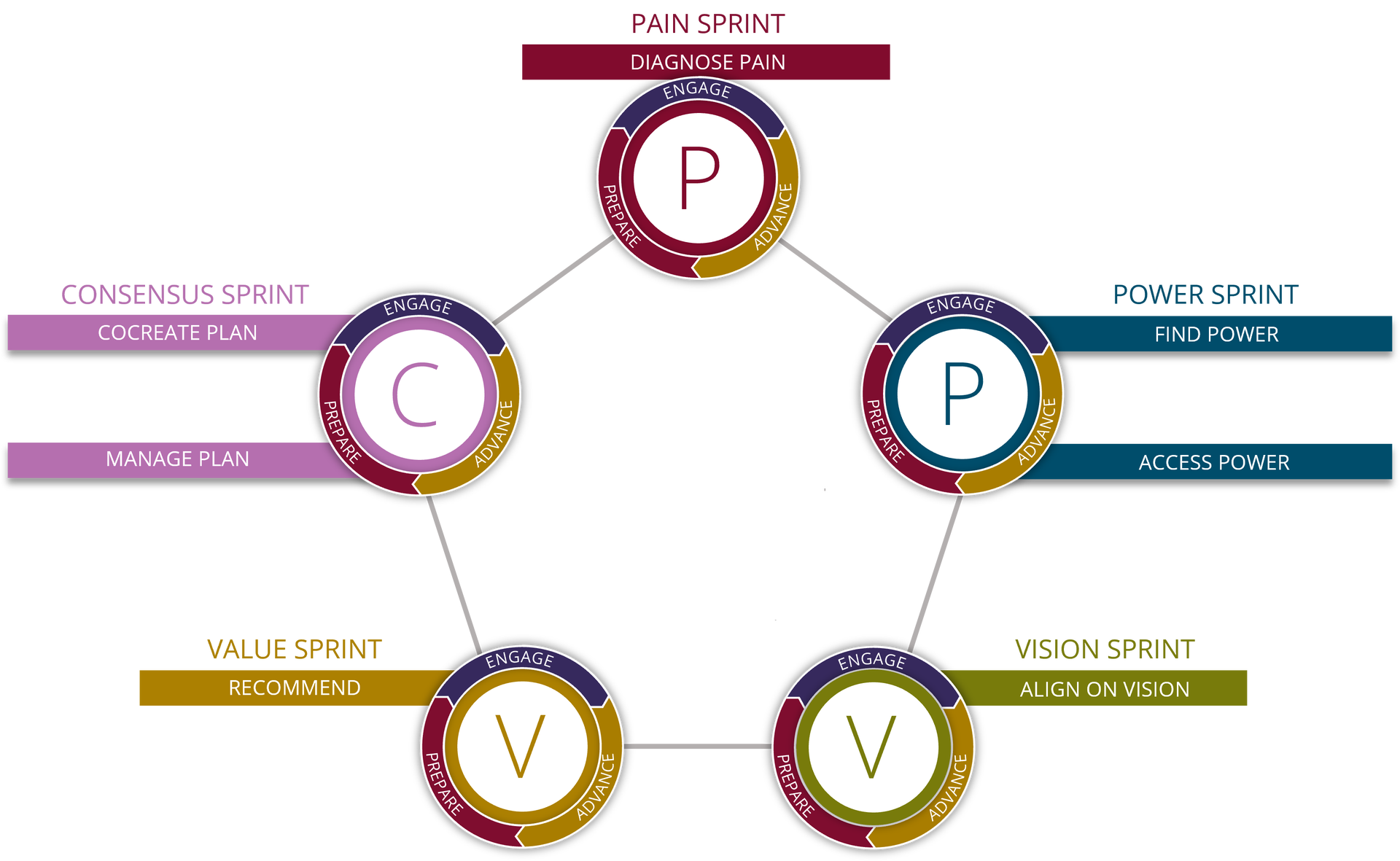 Sellers engage in selling sprints several times as they work to achieve an ideal health score of 6 for each of the Opportunity Vitals. When working to identify the customer's pain the seller may need to go through the cycle of preparing, engaging, and advancing several times.
Agile Selling Skills
While the Sprint Selling methodology consists of parts and processes, it is important to remember that what drives it is an agile mindset. When a sales professional truly becomes agile, they bring a differentiated buying experience to stakeholders.
Building Six Critical Selling Skills give sellers the flexibility to connect with customers in a meaningful way during their conversations. They also allow sellers to pivot and adjust in the moment as they listen to and make sense of the information.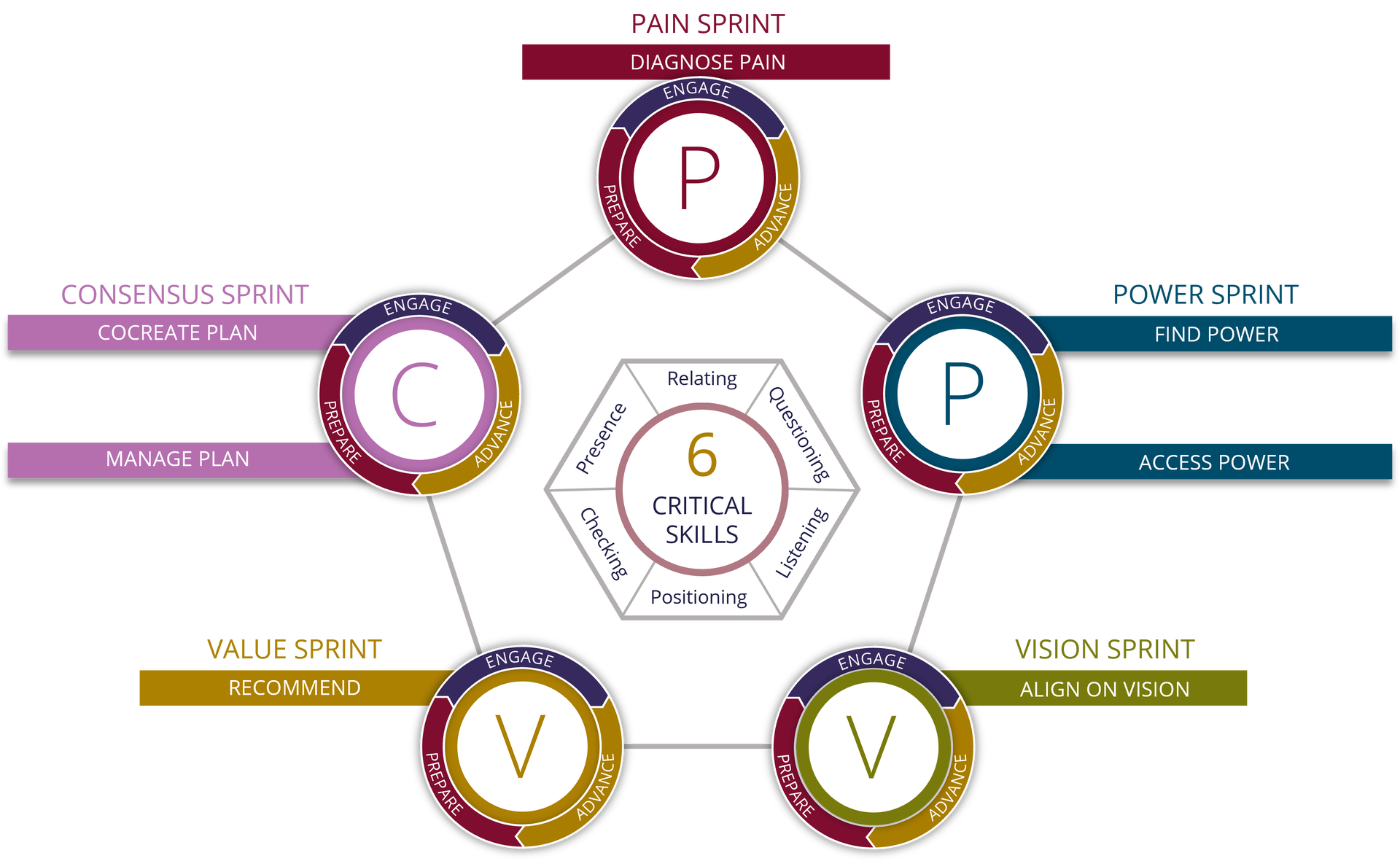 They may seem simple, but the degree to which a seller can master these skills is often what separates the best from the average—they are how your sellers demonstrate EQ (emotional intelligence) in front of the customer.
Sprint Selling Keeps Buyers and Sellers Aligned
Click here to set up a meeting to learn how Richardson can help your sales organization convert the complexity and unpredictability of selling into results with our Sprint SellingTM training program.
Sprint Selling™ Program Brochure
Train your team to use "Sales Sprints" to build deal velocity.
Download
Get industry insights and stay up to date, subscribe to our newsletter.
Joining our community gives you access to weekly thought leadership to help guide your planning for a training initiative, inform your sales strategy, and most importantly, improve your team's performance.