Mobile Sales Training Reinforcement
A Simple, Mobile Sales Training Reinforcement Solution That Protects Your Investment
Research suggests that 79% of what is learnt, regardless of quality or delivery, is forgotten within days and weeks. Richardson Sales Performance's mobile sales training reinforcement programme combats this forgetting curve and ensures your sellers retain what they've learnt back in the field.
Richardson Sales Performance QuickCheck™ is a mobile sales training knowledge mastery programme that reinforces key concepts in 3-5 minutes per day, 2-3 times a week for 12 weeks.
This spaced repetition sales training tool sends participants an email that takes them to a website containing a short selling or coaching scenario with multiple choices for what to do or say next.
As soon as the sales professional selects an answer, they get immediate feedback on their choice, whether it is right or wrong, and why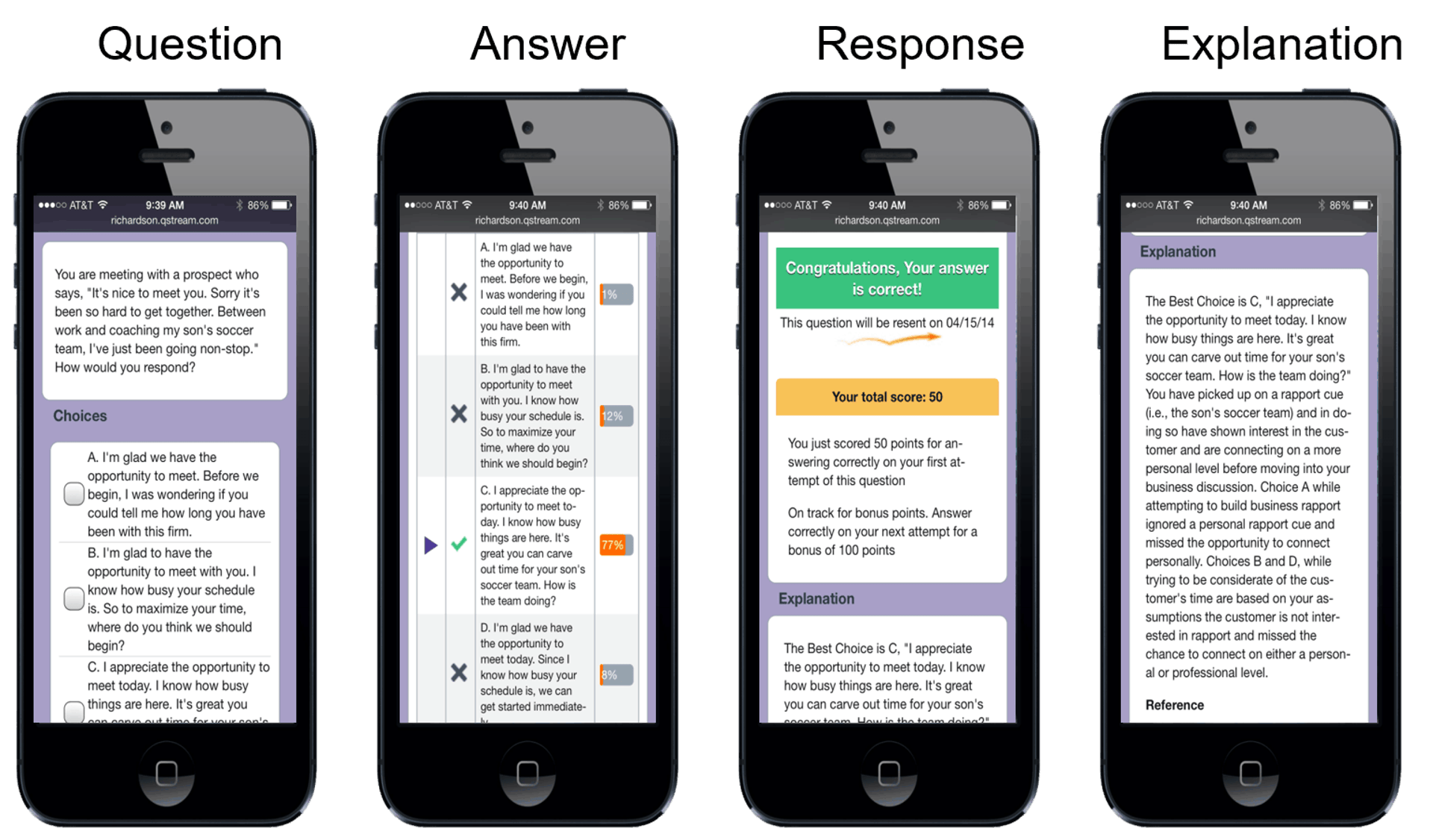 This mobile sales training reinforcement methodology is effective because it is immediate, bite-sized, repetitive, and customised to the learner's real world.

The QuickCheck spaced repetition sales training tool was specifically developed with today's busy sales force in mind. QuickCheck delivers real-time learning for your mobile sales force with simple, effective gaming technology:
Simple — Scenario-based training situations are pushed to a learner's mobile device or laptop. These scenarios enable salespeople and sales managers to apply key best practises to their most challenging selling or coaching situations in less than five minutes a day.
Effective — Having been developed and used at Harvard, this sales training reinforcement programme increases retention of knowledge by up to 70% and changes on-the-job behaviour.
Gaming — Harness your salespeople's competitive drive by using a "game" approach with real-time tracking of results on leaderboards.
QuickCheck Analytics Monitor Seller Performance and Drive Impact
Mobile reinforcement of sales training works best when it provides powerful and actionable analytics that hold sellers accountable to continued learning and help inform coaching conversations to improve behaviour in the field.

Richardson Sales Performance QuickCheck™ analytics features:
Online Dashboards with hierarchical management views that drill down on individual, team, and region performance
Weekly snapshot reports display performance and engagement summaries and proficiency comparisons within and across groups
Targeted coaching insights with integrated communication tools
Heat mapping elements that continuously analyse and present data in real time to give managers a better understanding of what the field knows and where they need help and/or coaching.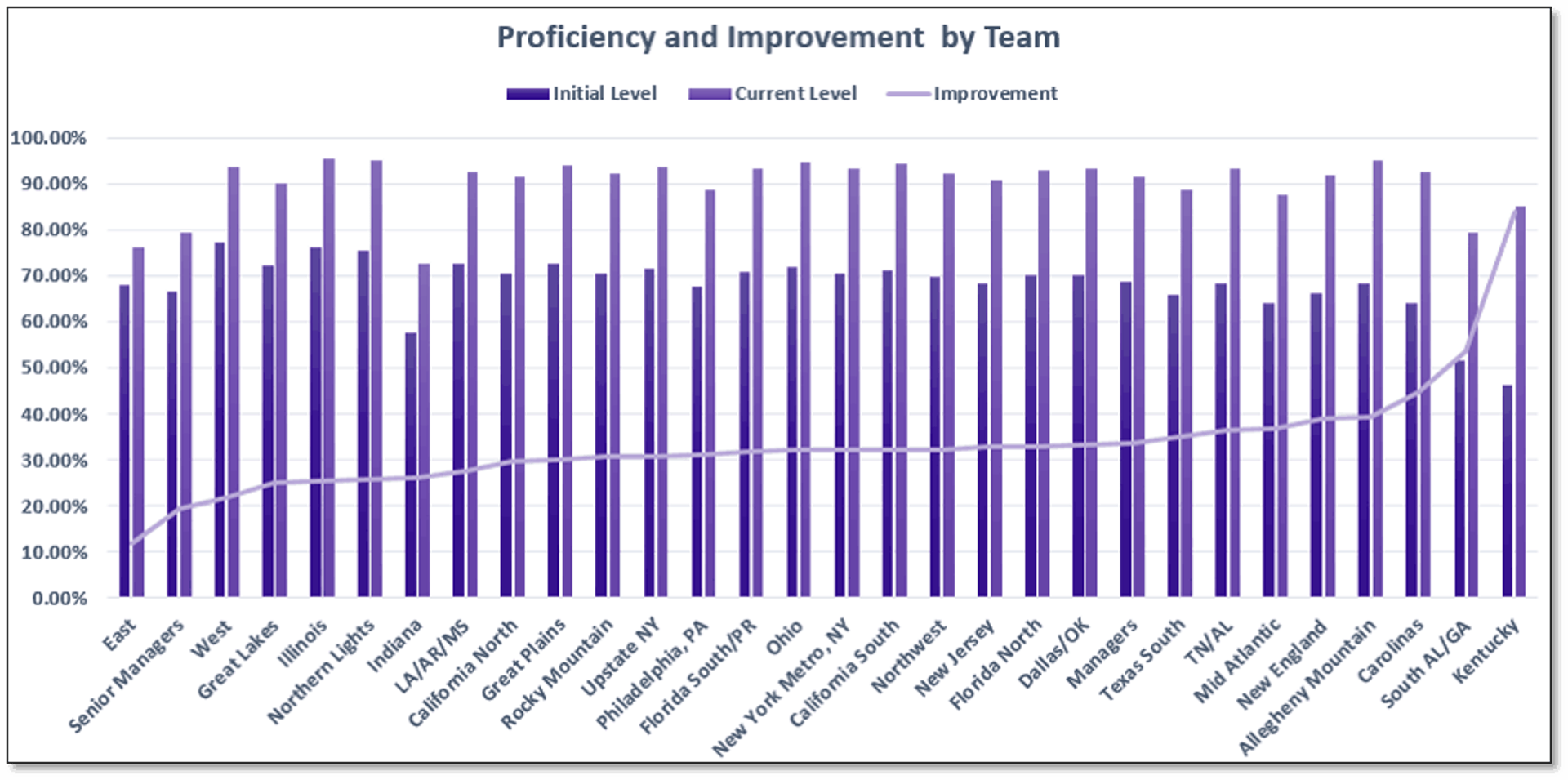 Delivery
A typical course lasts twelve weeks, and the frequency of the questions is customisable to your specific needs.

Salespeople can be enrolled in one or multiple courses for training reinforcement at the same time. Questions can be customised to any sales force level from foundation to advanced.