Sales Performance Analytics
Visible data and insightful analytics so you can drive better outcomes
Investing in your sales team's effectiveness, like all significant business investments, needs to be monitored. Richardson Sales Performance recommends monitoring your investment in the solution through a systematic approach to measuring sales performance. The benefits of this systematic approach include:
Creating visibility into the sales training's value in the immediate, short, and long term
Using data to guide decision making about if, when, and how to alter the implementation to improve results
Developing momentum that keeps leaders, managers, and salespeople both engaged in your sales effectiveness initiative and accountable for outcomes
Capturing and connecting data points
It is not enough to just capture learning data and then try to draw conclusions about how skills are leading to results. You need a more reliable and connected approach that lines up, normalizes and makes sense of data from various sources to tell the whole story.
Using real-time data and analytics not only shows progress to achieve goals and business outcomes, but it also allows for in-the-moment adjustments for the most targeted improvement efforts. Commitment, engagement, behavior change, and performance improvement are all measurable elements that should be tightly woven together in a data set that is not only accurate but also delivered in a way that leads to actionable insights for your business.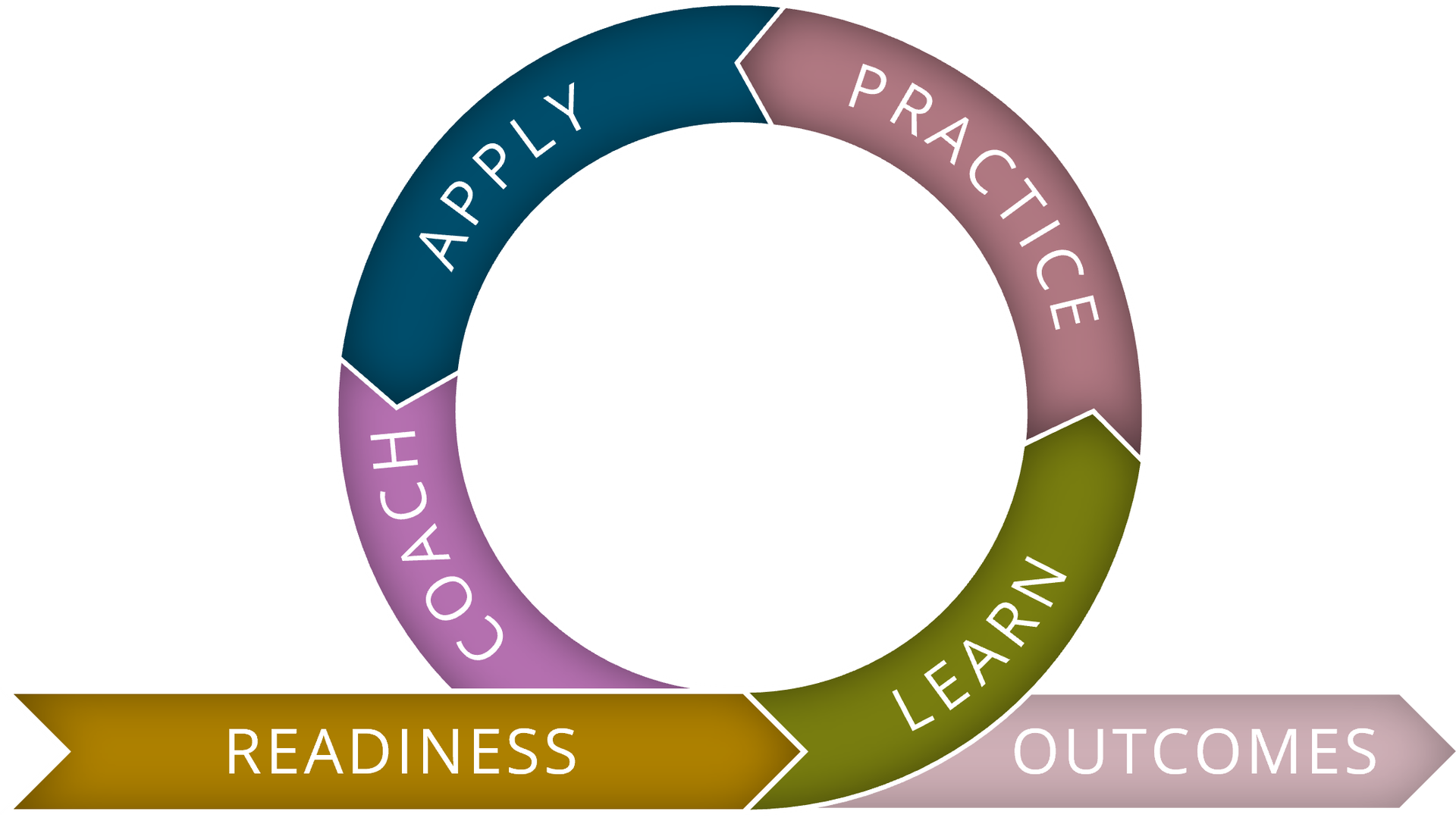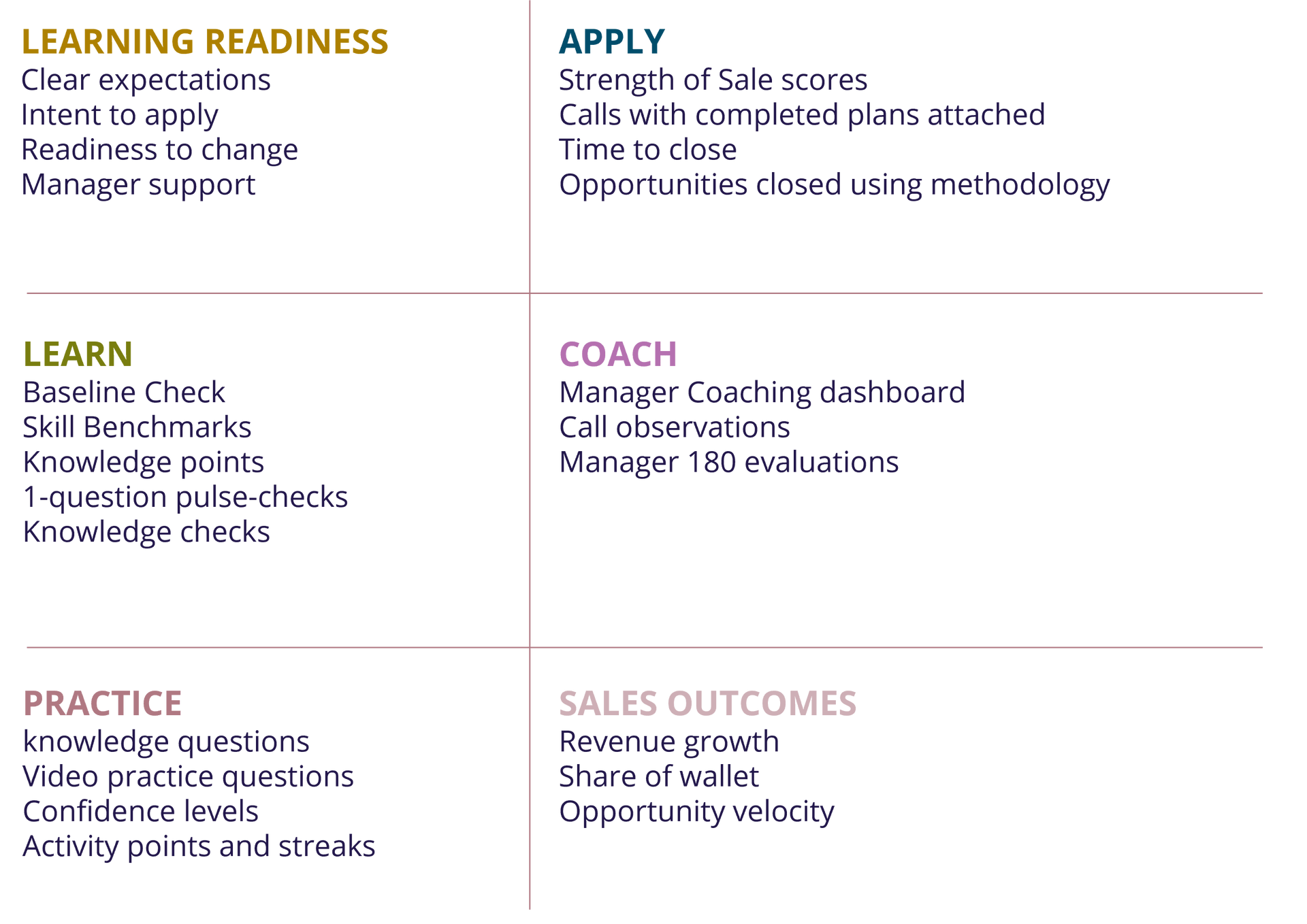 The key to our analytics solution is that we bring all of this data into a central place where we can align it by region, manager, or specific users in order to visualize what's happening and deliver useful conclusions to you so that you can course-correct and demonstrate ROI.
There are several different kinds of data we generate in order to measure performance
Assessment and learning data through sentiment surveys, learning modules, and practice questions
Workflow data that measures the extent to which sellers are applying the skills and methodology we've taught them, and how frequently – or infrequently – they are being applied against opportunities and tasks in your CRM.
And finally Coaching and Support data
Brochure: CRM-enabled Workflow Tools
Learn how our CRM tools integrate best practices into your team's workflow.
Download
Key Data Sets
Assessment data

Understand skill gaps and progress against those gaps over time

Learning data

Skill and knowledge measurement data reveals progress through performance sprints

Workflow data

Measure the extent to which salespeople are applying what they learned, and how frequently, back on the job

Coaching data

Understand manager observations and coaching