Customized Sales Training Programs: Elevate Your Team's Performance
Achieve outstanding results with custom sales training tailored to your sellers' real-world challenges and goals..
Custom Sales Training Solutions Built to Match Your Team's Needs
Partner with us for unmatched customization in sales training. Our skilled instructional designers and proven processes make crafting effective solutions a breeze.
We use a role-based sales approach, connecting learning and role-plays to real-world challenges. Our flexible delivery options and global facilitator network help achieve your goals, even amid logistical hurdles. We're consistently recognized by leading organizations such as Gartner, Forrester, and Brandon Hall.
Richardson's Sales Training Customization Process
We start with stakeholder interviews involving senior executives, sales managers, and top performers to understand your strategy, culture, and specific needs. These insights shape your custom sales training solution.
Our process involves:
Identification of key selling behaviors for success
Gaining leadership buy-in to drive change
Maintaining alignment and accountability for meeting deadlines and outcomes
Establishing a measurement plan tied to crucial metrics
Supporting skill sustainment through digital sales training and performance tools and embedding best practices in daily routines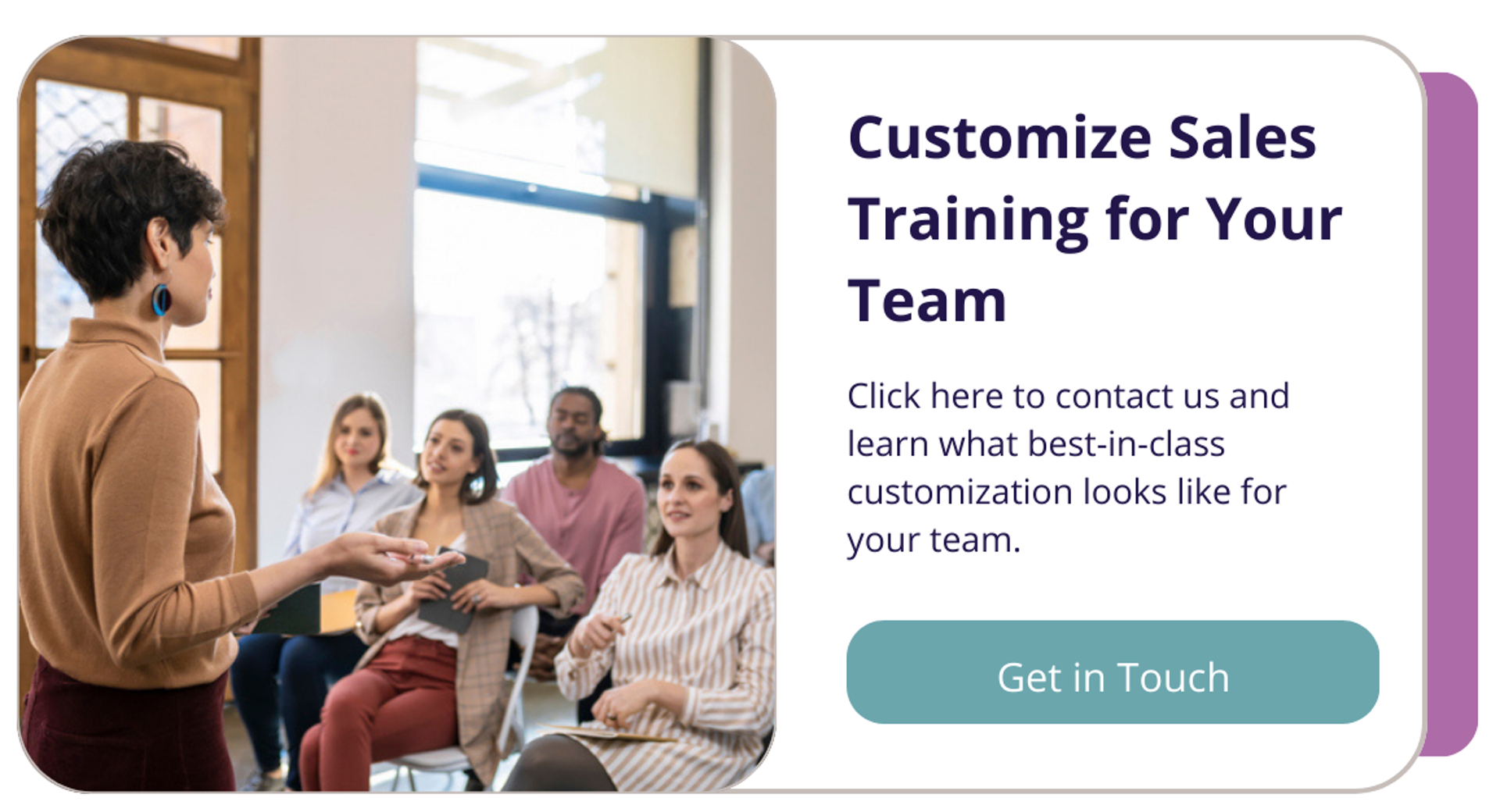 Results: A Customized Training Blueprint
Our thorough due diligence and interviews result in a sales solution blueprint that:
Confirms our understanding of your business and sales situations
Clearly details the recommended learning journey, measurement, and sustainment strategy
We continuously gather feedback and validate our recommendations to align with your vision. This process informs the development of the final learning materials, ensuring the training solution truly makes an impact.

Ready to connect sales training to your reps' real-world challenges? Complete the form below to get in touch with us
Connected Selling Curriculum™ Brochure
Explore our full curriculum of sales training content.
Download