Sprint Selling™ Training
Balance the need for prescription and agility by arming sellers with a formula for success and the ability to execute it.
The future of selling is agile.
The Sprint Selling Training programme is the most innovative, forward-thinking sales methodology in the market today. It balances your customer's need for prescription and flexibility by arming sellers with a formula for success and the selling skills to execute it. This programme makes your team more agile empowering them to turn volatility into a competitive advantage.
For Who
Sales Professionals
Business Development
Account Managers
Format
Virtual instructor-led
Instructor-led
Digital Learning
Blended Learning
Duration
4-hour VILTs or in-person sessions WITH PRE AND POST DIGITAL LEARNING
It's Time for Selling to Hit its Stride
After years of volatility and massive change in the buying/selling landscape, it's time for selling to hit its stride. To win, your sales team needs to be able to drive momentum in every sales conversation. Sprint Selling™ embeds this capability in your sales organisation by empowering every seller with the confidence to know what to do, when, how, and why.
Key Elements of the Sprint Selling™ Training Programme
The Sprint SellingTM programme stands on the shoulders of two powerful and trusted selling approaches: Solution Selling and Consultative Selling.
This new methodology distils more than 40 years of experience into a single effective programme to increase win rates, reduce cycle time and drive revenue.
Sprint SellingTM anchors on three key elements; opportunity vitals, selling sprints, and critical selling skills. Each of these elements work together to form the foundation of an agile selling approach.
Selling sprints teach sellers how to use new information to build momentum to a close
Opportunity vitals help sellers objectively quantify deal progress and identify the next best steps
The Six Critical Skills develop

the conversation skills that make every customer interaction matter
The video below provides a brief overview of the methodology underpinning Richardson's Sprint SellingTM training programme.
To take a deeper dive into the agile selling approach, read the article, Defining Sprint Selling here.
This programme teaches the critical actions sellers need to take, and an agile method for executing them that includes the ability to:
Effectively drive consensus, manage stakeholders, and mitigate risk
Avoid wasting time and effort by staying focused on executing the right activities at the right time
Apply techniques for quantifying value and differentiating your offerings
Apply agile selling skills to improve your customer conversations
Use techniques and tools to qualify opportunities and constantly monitor their strength
Use behavioural science to increase persuasion and drive momentum
Create a collaboration plan that leads customers through the buying journey and prevents delays
Gain access to stakeholders higher and wider in the customer organisation
Let's get moving. Click here to request a meeting to discuss how Sprint SellingTM will drive real results for your team.
CRM-Enabled Workflow Tools Track Deal Progress
The Sprint Selling™ programme includes tools and templates that can be embedded into your CRM to score the health of an opportunity and provide visibility into how your sellers are advancing the sale over time.
These tools provide an objective assessment of opportunities to guide an agile strategy and develop a plan to win.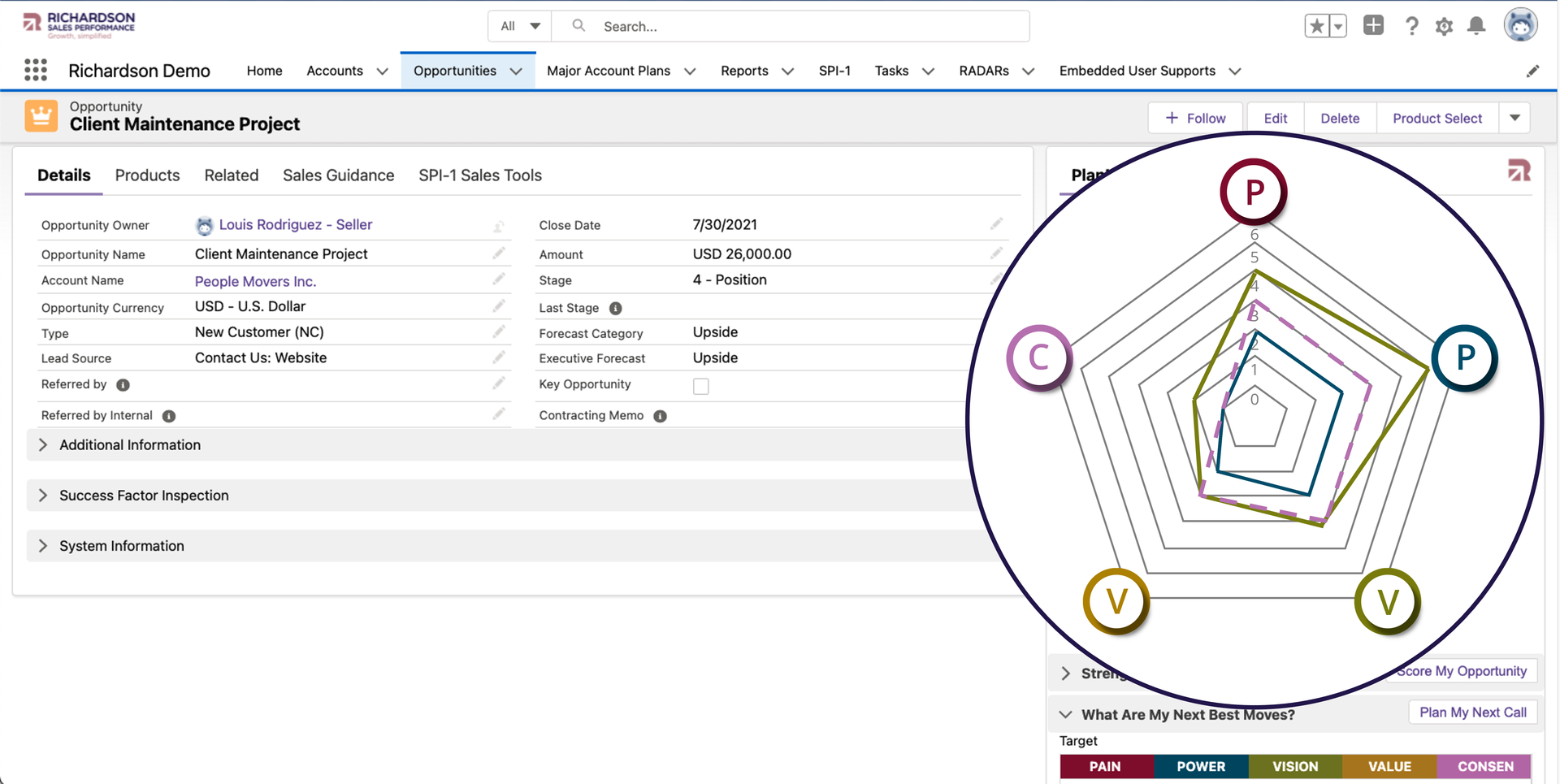 Click here to learn more about our CRM Enabled Workflow Tools
Sprint Selling™ Programme Brochure
Train your team to use "Sales Sprints" to build deal velocity.
Download
Core Elements of an Agile Sales Methodology
Opportunity Vitals

Opportunity Vitals are an objective set of criteria used to measure deal momentum, and guide your seller's next best move.

Selling Sprints

Sales professionals learn to use "selling sprints," short bursts of activity centered around key moments in sales conversations, that result in a mini close.

Six Critical Skills

These critical selling skills give sales professionals the power and agility to execute consultative, buyer-focused conversations.

CRM Tools

These tools provide visibility into the health of an opportunity by objectively scoring progress against the five opportunity vitals.